Upcoming exhibitions 2015:


6.3. - 14.6. - Schirn Kunsthalle
Frankfurt a/M, Germany
1.7. - 4.10. - Prague, Czech Republic
A Secret History of Modern Art. Saviours of the Early 20th Century and Art from Schiele to Beuys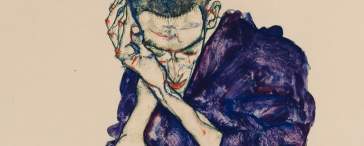 Egon Schiele saw himself as a visionary and prophetic artist, František Kupka forged an abstract style of painting infused with spiritist principles, Joseph Beuys called for a revolution under the rubric of "social sculpture," and Friedensreich Hundertwasser was an ecological crusader whose spiral paintings were holistic in essence. These pioneering artistic attitudes and developments would have not come about without contact with several so-called "barefoot prophets". Some of these were artist-naturists, others were modern-day Christs, while still others saw themselves as social revolutionaries of a kind. Their relevance for modern art remains a largely untold story. Today, their names – Karl Wilhelm Diefenbach,
Gusto Gräser
, Gustav Nagel, as well as Friedrich Muck-Lamberty and Ludwig Christian Haeusser – have almost been forgotten. During their lifetime, however, they were widely known among a broad-based public and in avant-garde circles. Artists and intellectuals also admired them, albeit often behind closed doors. The Schirn is presenting a large-scale exhibition on this theme with some 300 works by various artists. They include Egon Schiele, František Kupka, Johannes Baader, Heinrich Vogeler, Joseph Beuys, Jörg Immendorff, and Friedensreich Hundertwasser as well as a variety of documentation materials. The exhibition both reveals causalities and establishes unexpected connections. It also embeds the 'barefoot-prophets' and the artistic avant-garde in a wide-ranging social historical context.
---
22.5. - 4.10.
Potsdam, Germany
Life Reform Movement in Brandenburg from 1890 to 1939
Settlement Movement, Vegetarism and Naturism. "Away frin Berlin!" Rural Communes, Communal Housings, Reform Schools, Artists Communities, Naked Colonies, Garden Cities and Organic Farms around Berlin.
---
1.10. - 17.11.
Sibiu, Romania


The Gräser Brothers - Unconventional Thinkers and Early Emigrants from Transylvania

Gusto, Life reformer and Poet
Karl, Anarchist and Realistic Utopist
Ernst, Painter und Poet
This page opens the door to Gusto Gräser's world
The poet and nature-prophet Gustav Arthur Gräser was a unique figure in the first half of the twentieth century. Intellectual leaders of his time saw him as the personification of the "new human being", the materialisation of the ideals of Nietzsche and Walt Whitman, and at the same time a new Francis of Assisi. His life outside the rules of civilisation was unconceivable for the people; it generated scandal and hatred. But for others he became an idol; poets like Hermann Hesse and Gerhart Hauptmann rose him to a mythical rank.
Most of his own poetry remained unpublished during his lifetime. He distributed epigrams and poems on postcards and handbills, calling mankind for a radical change. Today his image is linked above all to his creation, the "Mountain of Truth" or Monte Verità in Ascona, which has become the symbol of a nature-worshipping counter-culture free of violence.
Gräser was born on 16th February 1879 in Kronstadt, Transsylvania, and he died on 27th October 1958 in Freimann near Munich. Together with friends he created the society-reform colony on Ascona's vineyard. In "Public conversations" in major German cities he called for a cultural renewal. He left a life-work of poetry that revives fundamental human symbols.